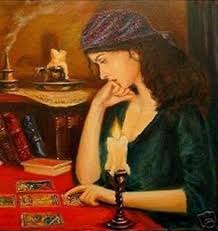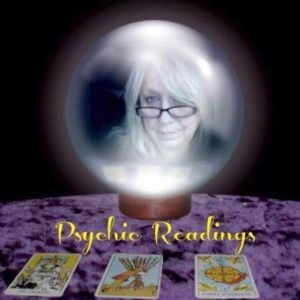 Tamare White Wolf is celebrating a wonderful life of working as a Seer/Psychic and invites you too to Celebrate those 27 YEARS with her by hosting a Psychic Party in your home!
Invite one or more of one of our wonderful Professional Team Psychics & Seers for a one on one in-person and/or on-line private session, or a large group experience. Our Psychics will be honoured to sit with you and your guests, we take pleasure in making your event the talk of the town!…
Some of our modalities that will be available:
Psychic Reading , Tarot, Pendulum, Sacred Path Reading, Angel Readings, Crystal Ball, Past Life Regression, Psychometry (reading picutes, clothing or jewelry) Totem Animal Spirit Reading, Eagle Feather Healing & Reading, Dream Analology
Psychic Party Requirements:

In Town – 6 Guest Requirement $65 per person
Out of Town – 10 Guest Requirement $75 per person
SPECIAL EVENTS: Halloween, Christmas, Bridle/Baby Showers, Birthdays, etc…
Allow us to complement your event for a few hours and we'll fit up to 30 of your guests "In Person Sessions" for only $390-
If you're event is long distance we can MSN/Skype your party with the help of the Internet and each guest can have a visit with us on-line, with one easy payment to paypal, visa, mastercard or american express. If you'd rather have us take all the hard work outta collecting the fees, we can provide the service for you! TRY IT!!!!
SPECIAL TEEN PARTIES $250- 2 hours of so much fun using the Totem Animal Cards I am able to share the strengths and skills of each youth helping to direct them towards their goals and dreams. It is a delightful, enlightening experience of mystical and magical energy. Tamare is an E.C.E. by trade…one of her favorite things to do is to be in the company of inspiring youth!
CORPORATE EVENTS ~ WE LOVE THEM ~ LET OUR PSYCHIC TEAM ASSIST YOU!
Your event needs can be customize accordingly, the duration of the session will be negotiated up to 30 minutes per guest, then we can decide the number of Psychics required, maybe even determine the type of Psychic Services, everything is relevant! Let us know we'll keep it simple and affordable!
We are a collective of Independent yet interwoven Psychics, Clairvoyants, Mediums, Channeler, Spiritualists and Healers, all gifted in various modalities and divination alternatives. Each of us add a quality of energy due to our unique individual spiritual paths, WE all have something a little different to offer you.